We have a plan for you!
Interfor provides practical, meaningful experiences working alongside the best in the industry – dedicated people who care about your success. Plus, you'll be working with the industry's latest technologies and innovations.
Many of our students complete multiple terms before starting a full-time position at Interfor.
Campus Virtual Info Sessions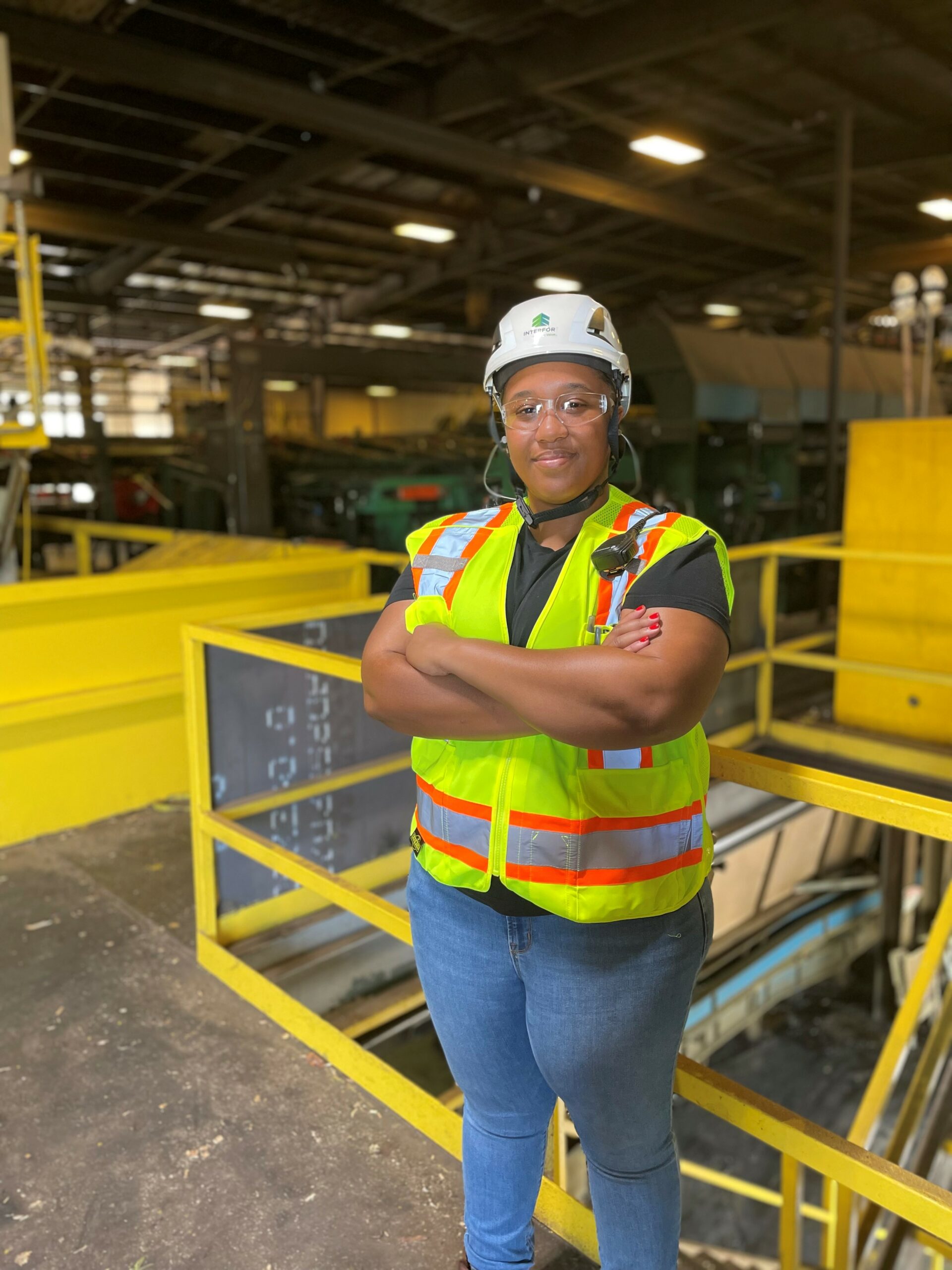 "I worked side-by-side with sales representatives and sales managers to develop Cost-Benefit analyses of different board lengths. I felt like leadership assigned projects to me that helped me develop and added value to Interfor."
Aaron, Sawmill Supervisor
"The complexity of a sawmill goes beyond turning logs into dimensional wood, it integrates technologies that provide real-world solutions that impact your local community while promoting safety and efficiency."
Leo, Safety, Sawmill Operations Co-op
"My favourite part of my co-op experience has been the variety of things that I have gotten to do as an HR co-op. Working in a mill myself, I get to see every kind of aspect of human resources.  I'm not just doing one specific task, but I'm part of the bigger picture for our mill."
Savanna, Human Resources Co-op
"My biggest takeaways from my co-op term are how I learned to adapt to and perform in a corporate but family-like culture, how much effort goes into the process of bringing lumber to the public, and how important the southern region is to lumber production within North America."
Daniel, Sales & Marketing Co-op
Opportunities to grow across North America
Learning & Development

Learn from the industry's best and gain invaluable experience to jump-start your career.

Hands-on Experience

Dedicated work plans and projects give you practical hands-on experience you can use.

Student Events

Get to know other students in your field, discuss your experience and get to know your leaders.

Living Allowance

A living allowance lets you focus on what's important—your experience and education.

Relocation Opportunities

Our student and campus opportunities across both the US and Canada!

Campus Ambassador Program

Share your learnings with others and earn extra cash.
Learn more about our Campus Program and the opportunities available for students.
Frequently Asked Questions
Sustainability
Building value through sound environmental, social, and governance practices
Our commitment to sustainable growth has been the foundation of our success, and to a broader extent, the success of our partners and the communities we serve.
Check out our Sustainability Report and explore how Interfor and our partners are creating a safer, more sustainable, and equitable future for all.