We believe that strong ethics and good governance improve corporate performance and benefit all our stakeholders.
Interfor demonstrates strong ethics, industry-leading governance practices, and robust disclosure. To learn more about our Corporate Governance Policies, navigate to the Investors section.
See our full sustainability report for:
Corporate Policy Highlights – Our key policies that demonstrate our commitment to sustainability.
Corporate Governance Highlights – Metrics and indicators regarding our governance structure and practices.
Political Contributions – Year-over-year disclosure of our political contributions by country.
Government Assistance – Year-over-year disclosure of financial assistance we have received by country.
Download the Sustainability Report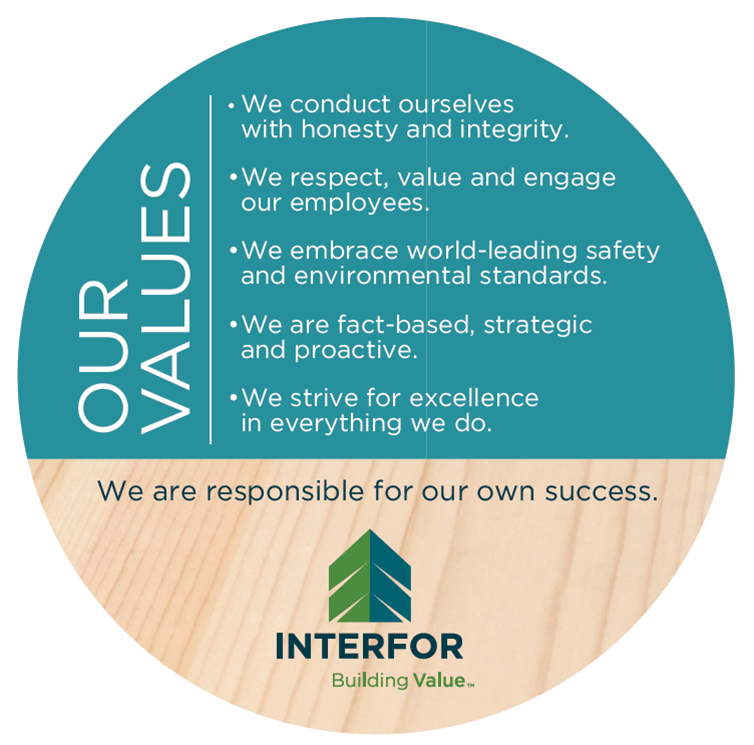 Sustainability
Building value through sound environmental, social, and governance practices
Our commitment to sustainable growth has been the foundation of our success, and to a broader extent, the success of our partners and the communities we serve.
Check out our Sustainability Report and explore how Interfor and our partners are creating a safer, more sustainable, and equitable future for all.