Interfor builds value for employees by providing a career where they contribute, grow, and prosper.
Our goal is to develop a workforce that reflects the diversity and strengths of our communities. That starts with living our core values and fostering a respectful and inclusive workplace. It includes recognizing potential and investing in the growth and development of our internal talent. It also means acknowledging the challenges that our employees face and supporting them both on and off the job. We are excited to share the work we are doing and the goals we are working toward to bring out the best in our employees and foster a diverse and inclusive workforce.
See our full Sustainability Report for:
Employee Training & Development – The programs we use to set our employees up for success and growth throughout their careers.
Competitive Compensation & Benefits – How we ensure competitive compensation for our employees and provide health and wellness benefits.
Engagement & Retention – The programs we use to foster engagement and track our culture and retention results.
Diversity & Inclusion – The policies and initiatives we have to build and support a diverse and inclusive workforce.
Demographics & Other Metrics – Our employee demographics by location, gender, age, role type and other key metrics.
Human & Labour Rights – Our policies, programs, practices, and metrics related to Human and Labour Rights.
Download the Sustainability Report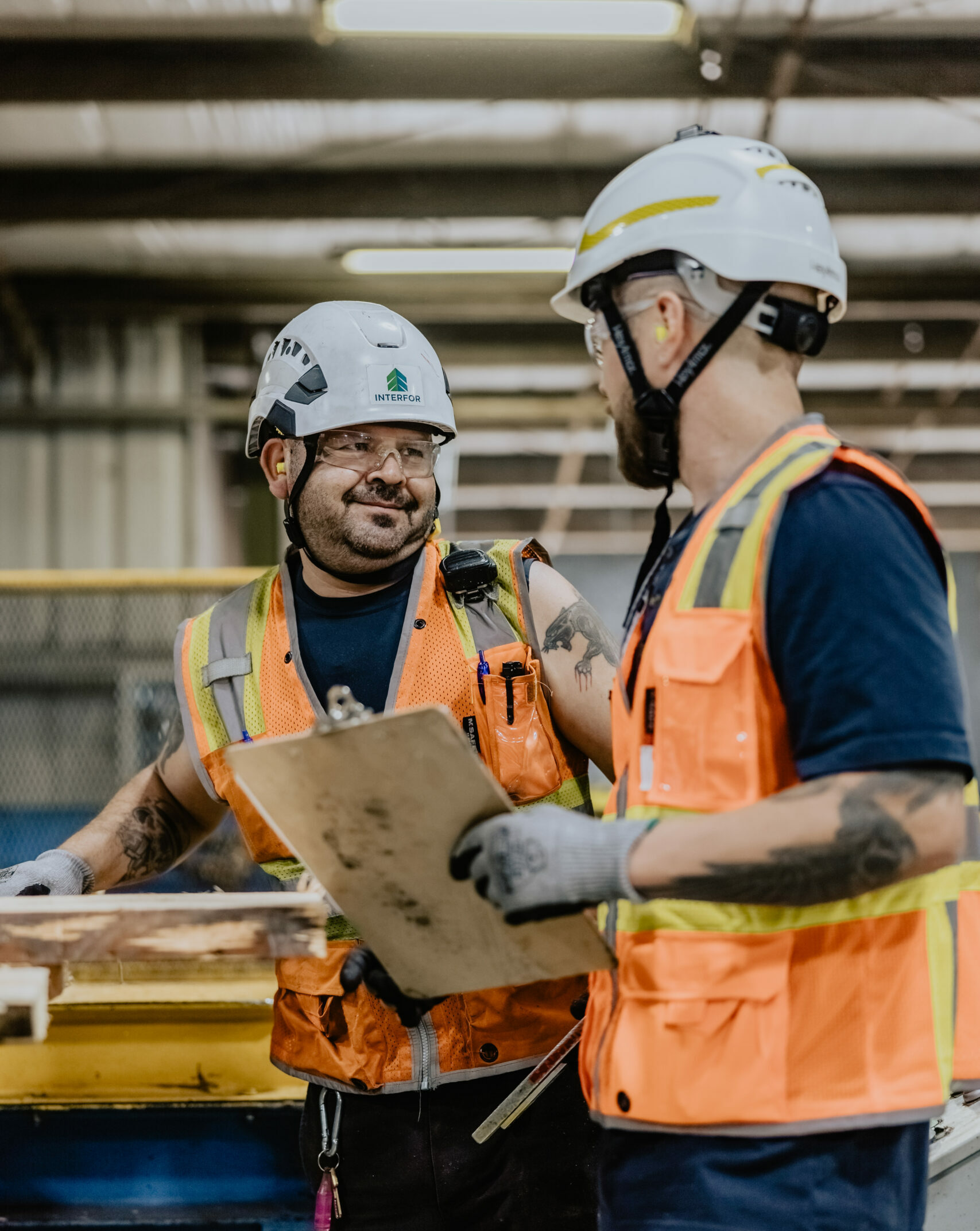 Sustainability
Building value through sound environmental, social, and governance practices
Our commitment to sustainable growth has been the foundation of our success, and to a broader extent, the success of our partners and the communities we serve.
Check out our Sustainability Report and explore how Interfor and our partners are creating a safer, more sustainable, and equitable future for all.