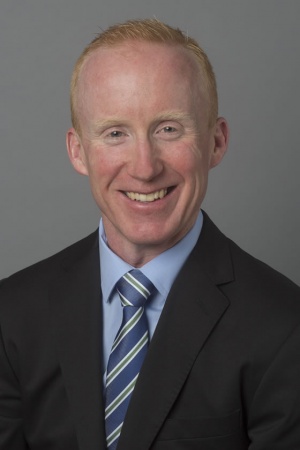 Message from the President and CEO
This is Interfor's 5th annual Sustainability Report and this year it includes a number of new targets we have set across our business, as well as the metrics we are using to measure them. These targets represent our ongoing commitment to take strong action to enhance our company's sustainability performance.
Our new targets, and the alignment of our efforts with the United Nations Sustainable Development Goals, are part of our ambition to make Environmental, Social, and Governance (ESG) factors even more integrated into our company's strategy. From the composition and oversight of our Board of Directors, to the long-term strategic decision making of our executive team, to the vital day-to-day work of our sawmill operations and woodlands teams, we have embarked on a plan that will integrate ESG considerations more fully into every aspect of our business.
As a company that relies on forests, sustainability has always been a key part of our story – and as you will see in the following pages we have made great progress and have much to be proud of in this regard. But just as we have ambitious plans to grow our business and enhance value for shareholders, looking ahead we intend to elevate our ambitions around ESG, setting higher standards for ourselves and holding ourselves to account for achieving them.
Over the past year we have transformed Interfor into one of the world's largest and fastest growing forest product companies, and we intend to ensure our ESG performance is as significant as our continued growth objectives.
This will be an effort that involves each one of our over 4,800 team members, in all the regions where we operate. We are energized by the value that enhanced ESG performance will bring to our company and our many stakeholders, and look forward to building on the progress highlighted throughout this year's Sustainability Report.
Thank you for reading.
Ian Fillinger
President and Chief Executive Officer