Start Here. Go Far.
At Interfor, we invest in our people because we know our best talent is homegrown. We provide meaningful opportunities for our employees to grow, prosper, and develop their skills under the guidance of experienced and skilled mentors. We focus on continuous improvement and the pursuit of excellence, which are our guiding principles when we build training and education programs for employees.
From the very beginning, Interfor gets you started by providing a structured onboarding process that supports your training, and lays out expectations, and key development milestones. We track your progress to ensure you develop the skills and knowledge to be both safe and efficient in the mill.
Our Employee Development Programs establish a framework that lets you master your career, advance your knowledge and skills, earn better wages; and enjoy a stable, long-term career.
LEAD-X Program
Leadership training for Interfor's front-line leaders that provides supervisors with the necessary tools and techniques to be more effective at leading others in a production environment. The program is a mix of online learning and workshops to learn alongside your peers, coupled with one-on-one coaching.
Learn More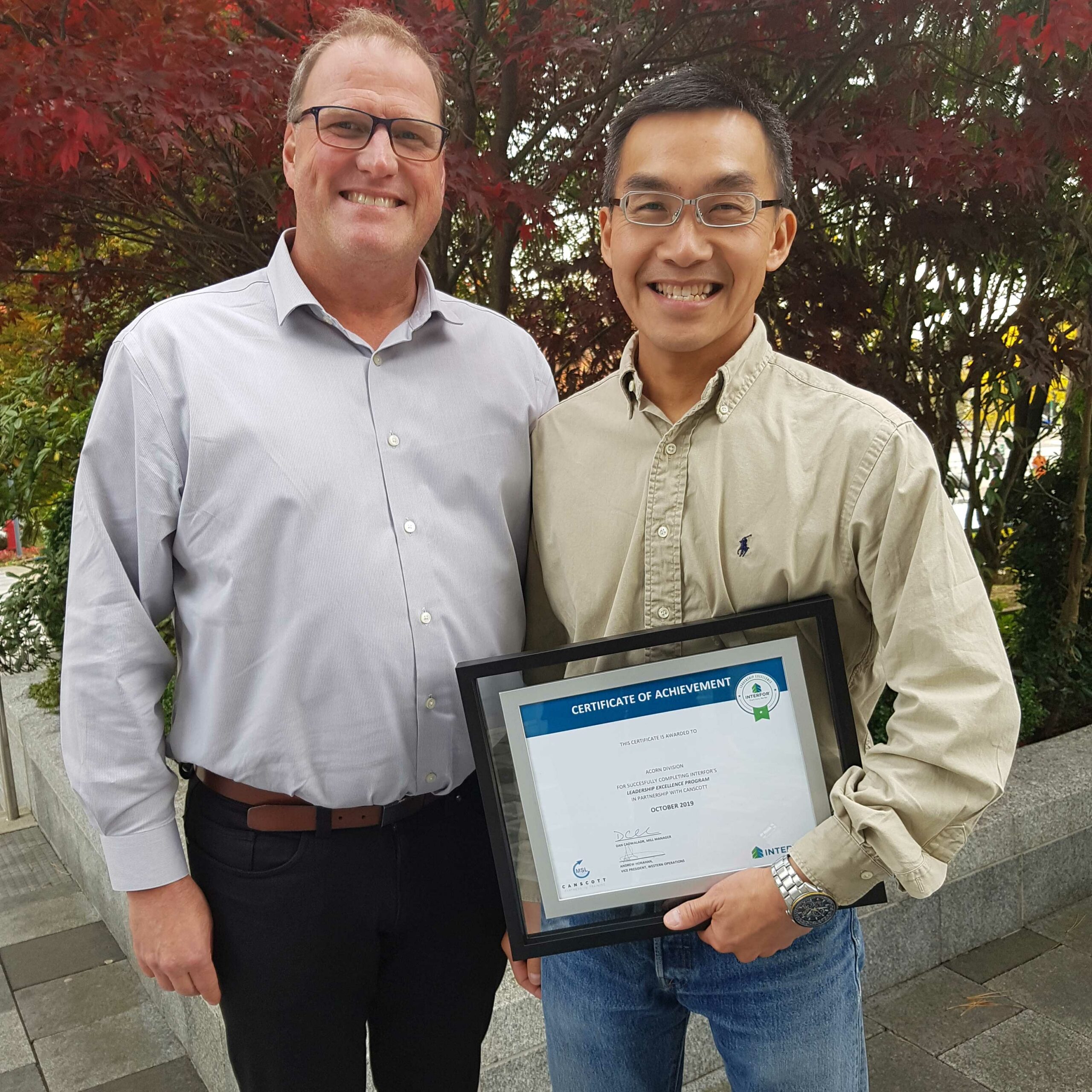 BCIT Industrial Wood Processing Certificate Program
A one-year program focused on teaching you all aspects of sawmill operations to continue to grow your career in lumber manufacturing. The program is delivered through a combination of online learning and workshops, allowing you to earn while you learn.
Learn More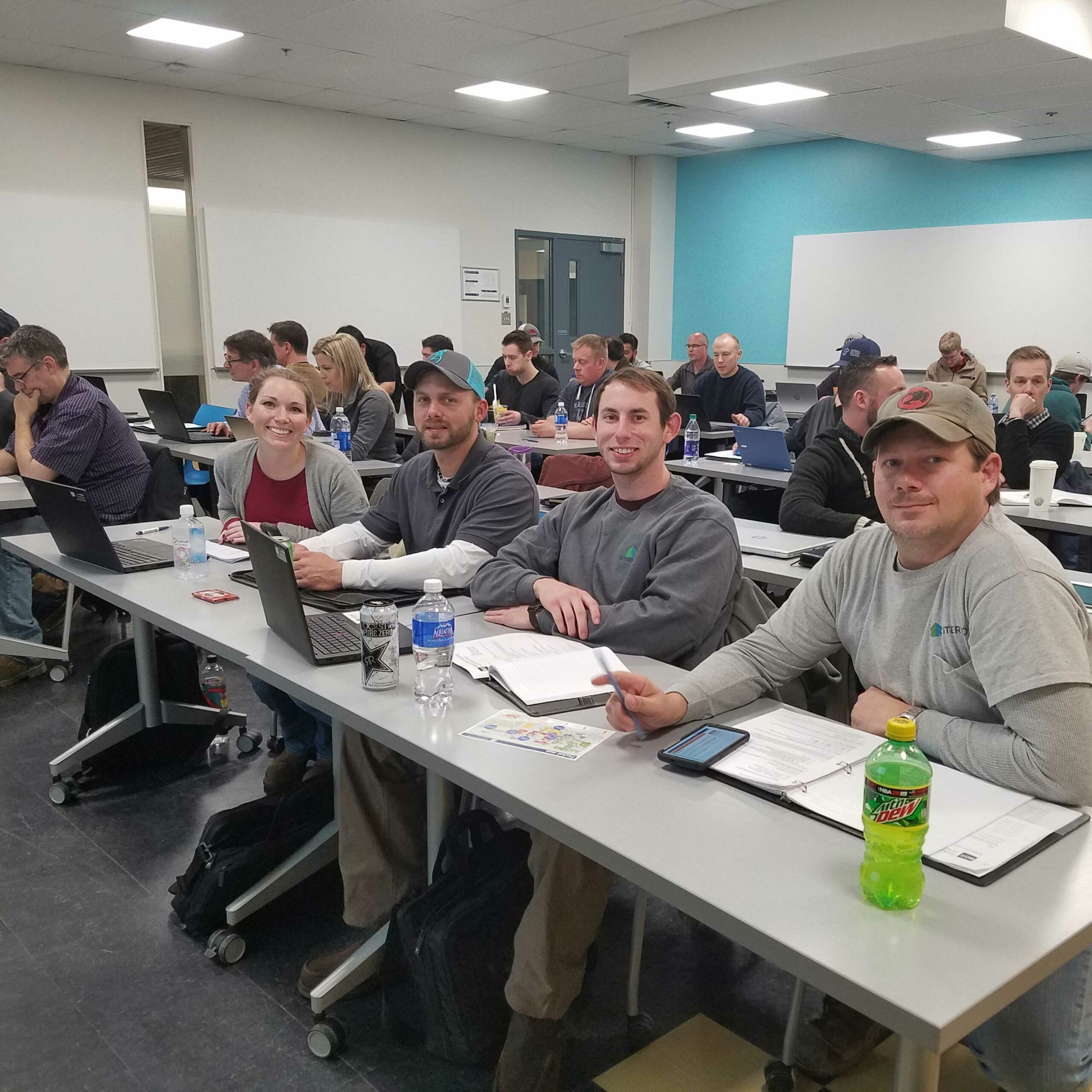 BCIT Business of Sawmilling Program
The Business of Sawmilling Program is a one-year, part-time program that will teach you the essential business skills to run a profitable sawmill operation. As a graduate of the program you gain industry-specific business knowledge to advance your careers in the North American lumber sector at Interfor.
Learn More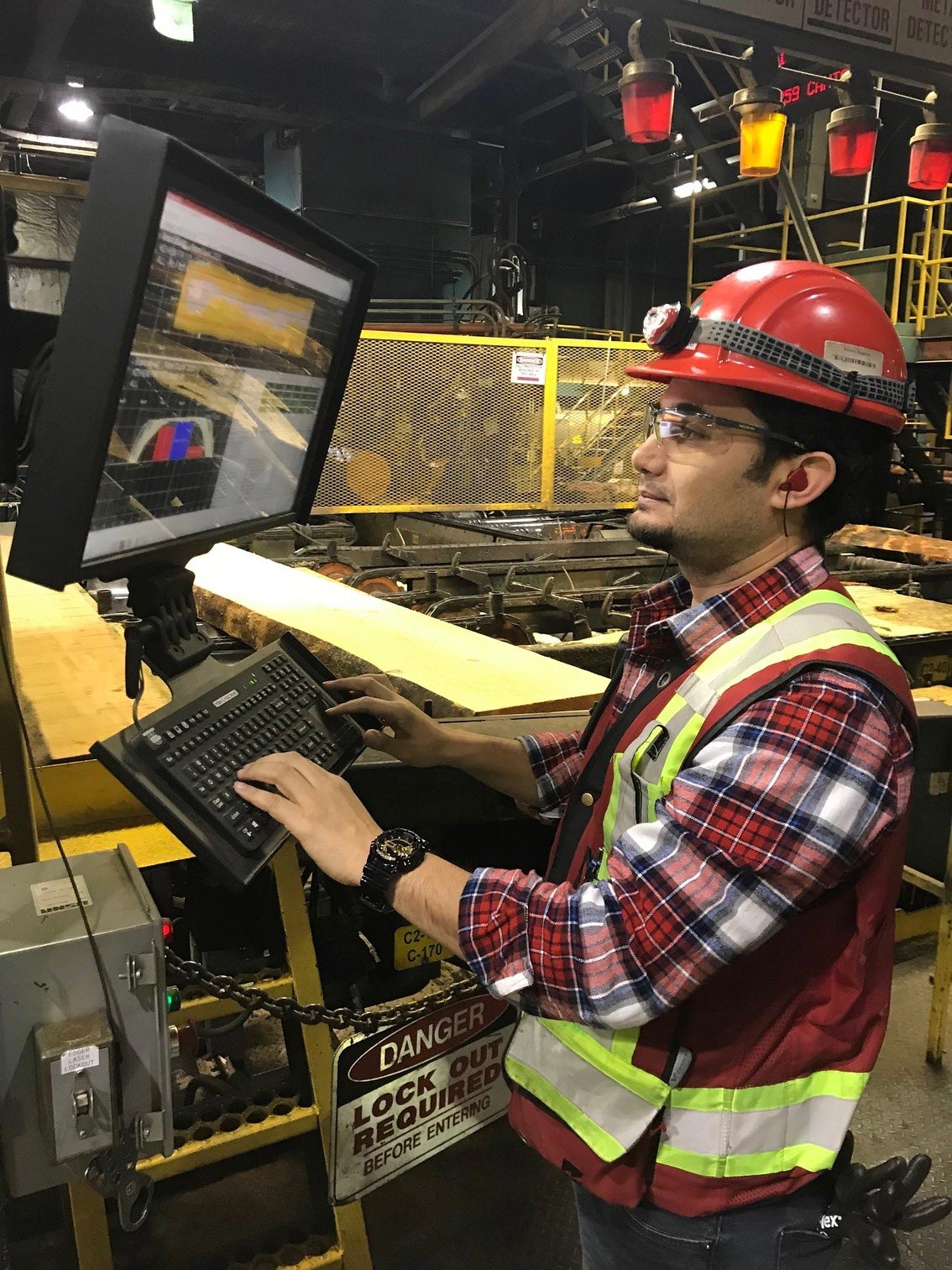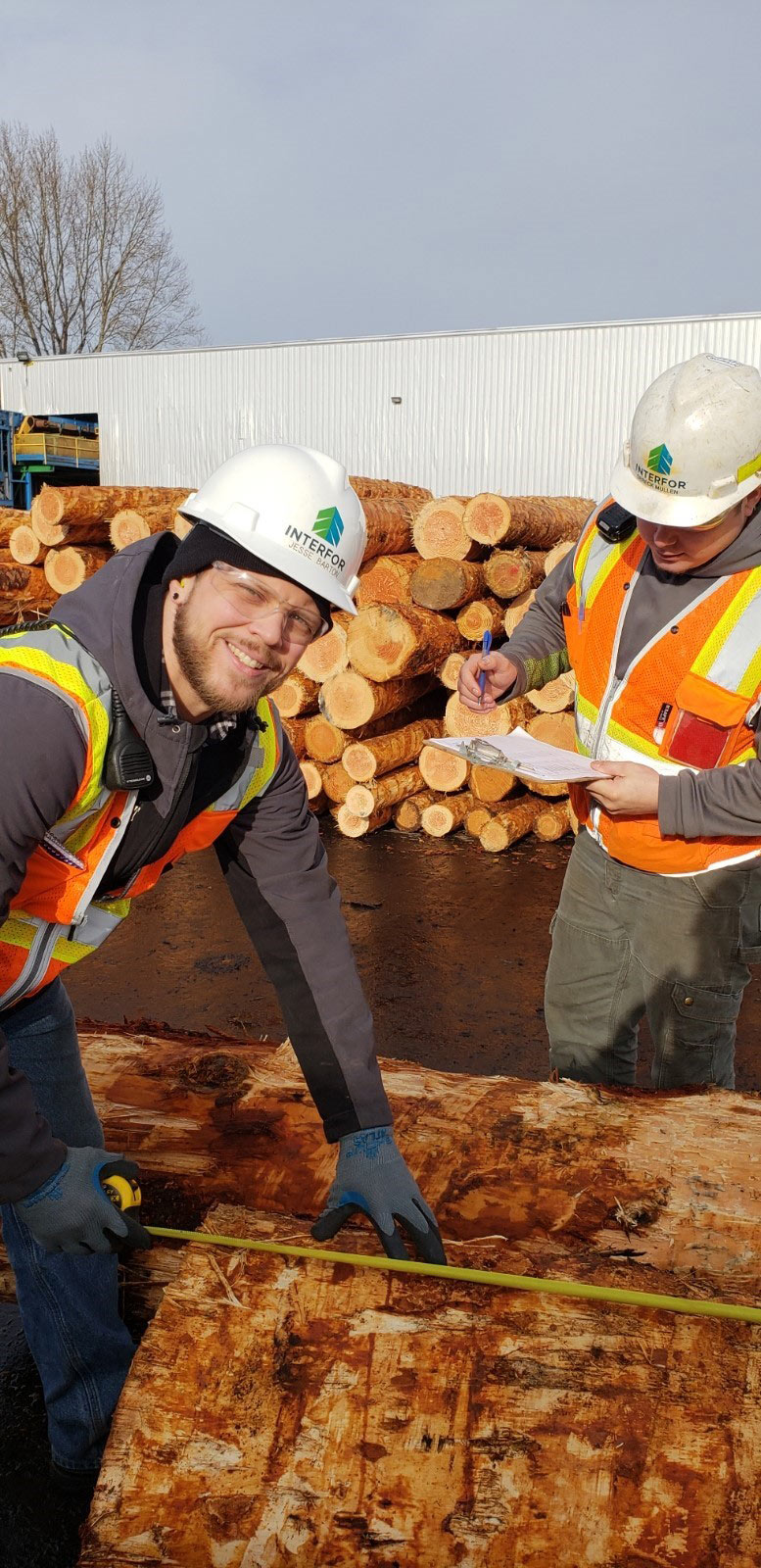 Maintenance Training Programs
Our Maintenance Training programs are for experienced maintenance employees who have demonstrated the ability to perform essential job functions of a Millwright and want to advance their skills, knowledge, and career.
Learn More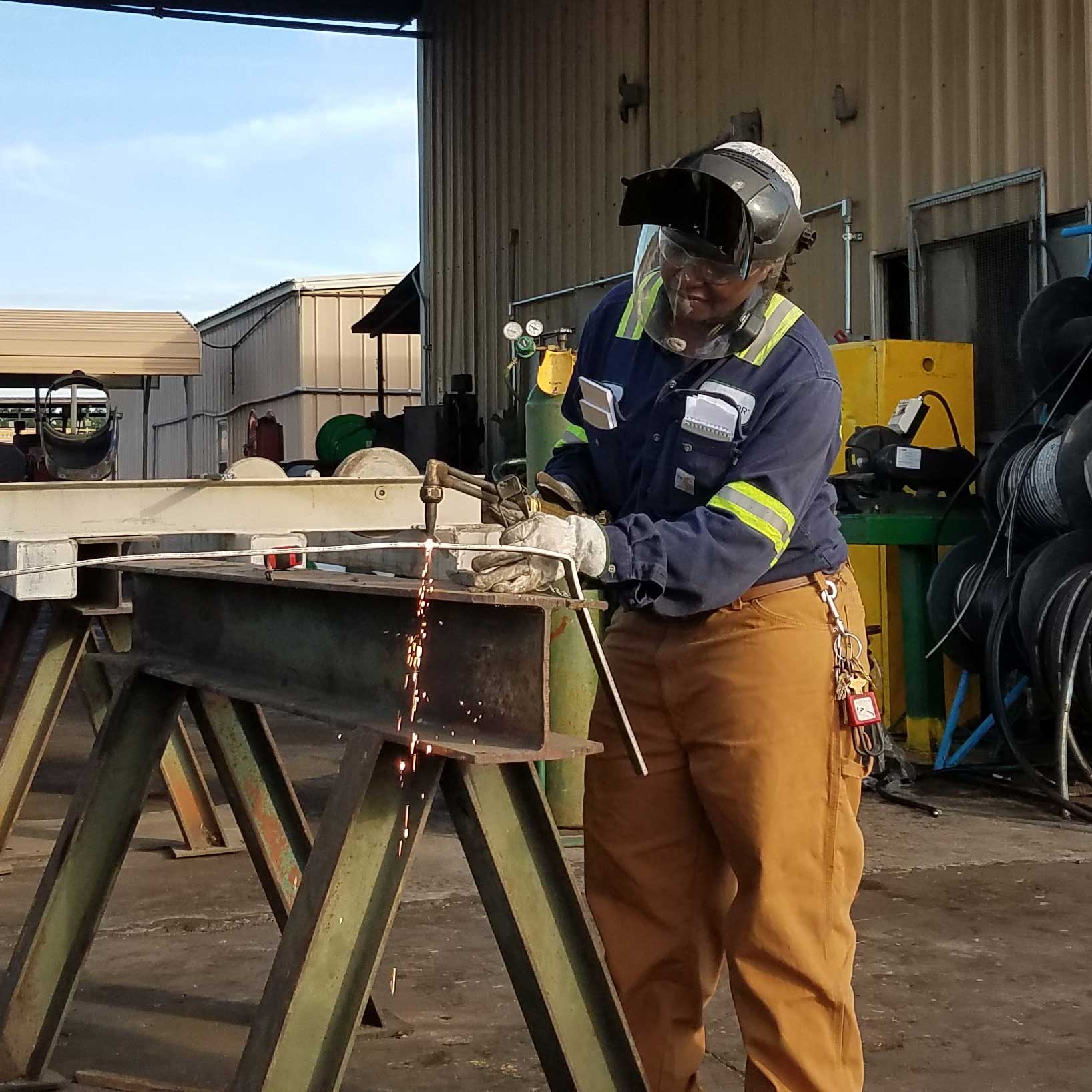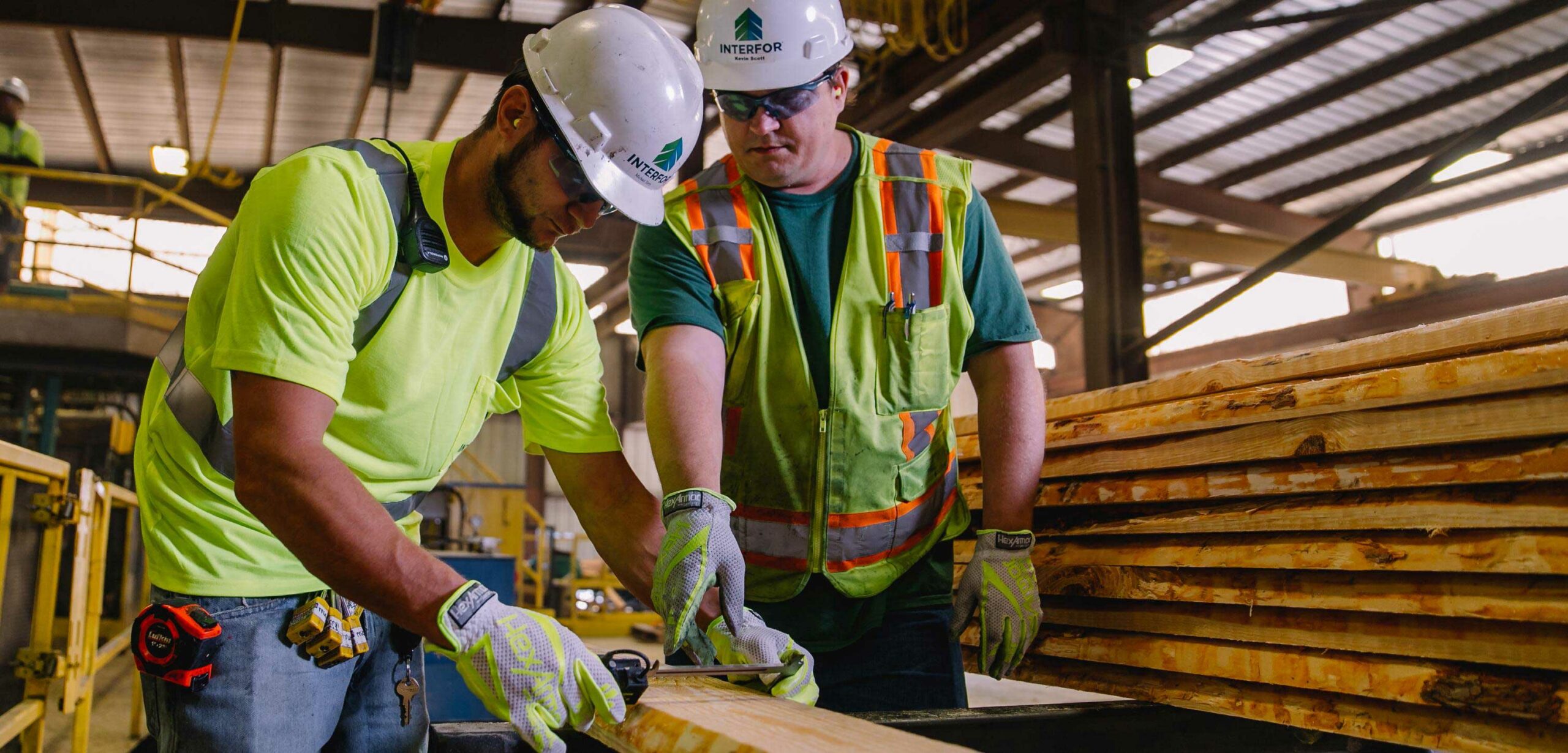 A Career as Dynamic as You
We're always looking for great people to join our growing team.
Sustainability
Building value through sound environmental, social, and governance practices
Our commitment to sustainable growth has been the foundation of our success, and to a broader extent, the success of our partners and the communities we serve.
Check out our Sustainability Report and explore how Interfor and our partners are creating a safer, more sustainable, and equitable future for all.