Douglas Fir-Larch
Sales Contact
North American Buyers
(604) 422-3400
[email protected]
International Buyers
(604) 422-3468
[email protected]
Product Certification
Product Description
Douglas fir (pseudotsuga Menziesii) is the strongest of Canada's softwoods and is traditionally known for strength, stiffness and durability. Because of these attributes, Douglas fir is widely specified by architects and engineers for applications where both strength and appearance are of primary concern. Coastal and Interior Douglas fir is known for its rich pink heartwood and creamy white sapwood adding visual appeal to the overall strength of the species.
Lamstock
Interfor produces some of the finest Douglas Fir-Larch (DF-L) Lamstock lumber in North America. Produced out of the B.C. Interior our dense DF-L Lamstock yields as high as 50% L1 graded stock. Manufactured to strict moisture content and surfacing tolerances, our Lamstock is available in an L3&BTR grade, whereby the grade includes all of the highest structural and visual grade components. Our Lamstock is available in 2×4, 2×6, 2×8, 2×10 and 2×12 sizes, with SFI or PEFC certification available on all production.
Timbers
The desirable physical properties and wide range of available sizes make Douglas fir the material of choice for a broad spectrum of end uses—ranging from post and beam & heavy timber construction to glue-laminated timbers; from porch and gazebo projects to the heaviest of bridge components; from piling and shoring applications and beyond, the structural performance and inherent natural beauty of Douglas Fir make it a smart choice for many applications.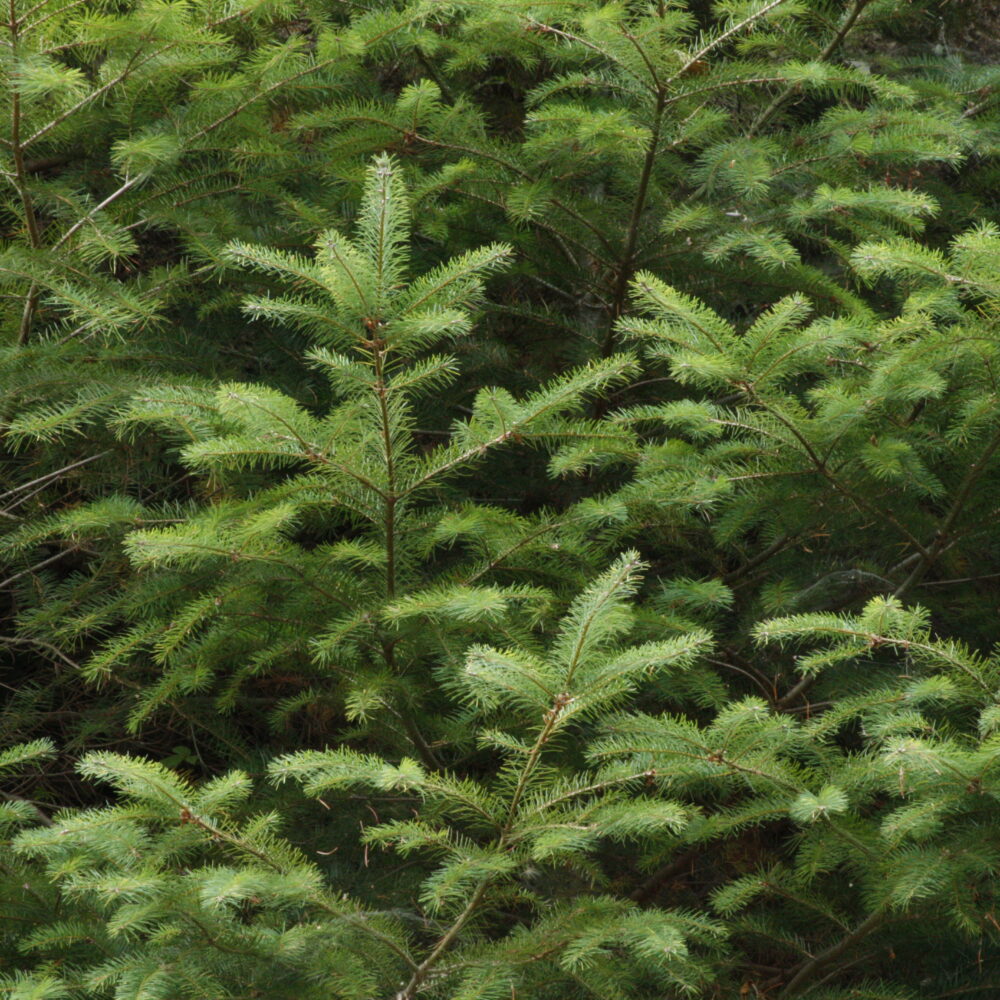 Product Specifications
Douglas Fir-Larch
| | Imperial Size (nominal inches) | Metric Size (mm) | Length (feet) | Pack Size / Export | Grades | |
| --- | --- | --- | --- | --- | --- | --- |
| Lamstock | 2 x 4 | 38 x 89 | 8-20 | 240 | L3 & Btr. | |
| | 2 x 6 | 38 x 140 | 8-20 | 160 | L3 & Btr. | |
| | 2 x 8 | 38 x 184 | 8-20 | 120 | L3 & Btr. | |
| | 2 x 10 | 38 x 235 | 8-20 | 100 | L3 & Btr. | |
| | 2 x 12 | 38 x 284 | 8-20 | 80 | L3 & Btr. | |
| Timbers | 4 x 4 | 100 x 100 | 8-24 | 91 | #2 & Btr. | #3 |
| | 4 x 6 | 100 x 150 | 8-24 | 56 | #2 & Btr. | #3 |
| | 4 x 8 | 100 x 200 | 8-24 | 42 | #2 & Btr. | #3 |
| | 6 x 6 | 150 x 150 | 8-24    | 32 | #2&BTR | #3 |