Quality Wood
From Great Trees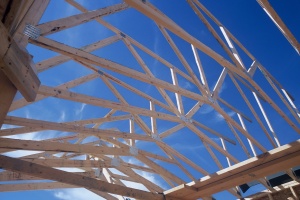 Interfor's MSR lumber is manufactured to exacting standards from our high-quality SPF, Douglas-Fir/Larch, Inland Hem-Fir(N) and SYP lumber supply. Our machine grading process sorts dimensional lumber by strength and stiffness. MSR is a cost-effective, quality lumber product that consistently meets structural design value requirements. Component manufacturers and builders can rely on its long-term performance.
Available in nominal sizes 2″ x 4″ through 2″ x 12″ (actual 1 1/2″ x 3 1/2″ through 1 1/2″ x 11 1/4″); metric 38mm x 89mm to 38mm x 286mm. Lengths 8′ through 20′ (2.4m to 6.1m).
*Note: sizes vary based on species.